We make it easy for you to work with Amion as an "open source" option. Other vendor schedules can feed to Amion; we integrate with many care collaboration and residency management systems too. Payroll systems and other applications pull from Amion using our API. You can look to Amion and our partners as your hub to cover 100% of your docs scheduling and communication requirements.
Care Collaboration & Communication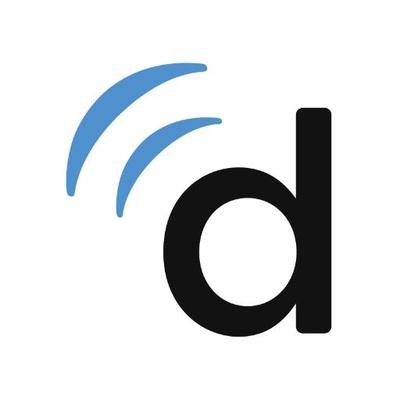 Doximity, our development partner for the Amion Mobile App, is the largest community of physicians in the USA with over half a million US doctors verified as members. Doximity believes that when doctors are connected, patients benefit and doctors work more efficiently.

Microsoft Teams provides access to a variety of communication tools including workspace chats, video conferencing, and file sharing. Amion's Microsoft Team app, available in the Teams AppSource, delivers a customizable view of Amion schedules within a Teams workspace. Jump straight from the schedule into a Teams chat with an on-call provider, or view and discuss schedules in a collaborative space. Amion and Microsoft are working to bring even more features to the Microsoft Teams integration in 2021, with role-based messaging powered by Microsoft's Shifts feature coming soon!

Diagnotes provides healthcare enterprises one simple platform for all clinical communication and care coordination. Amion and Diagnotes have partnered to make schedules built in Amion viewable and activated in Diagnotes. Amion and Diagnotes users can do more with schedules, including: Initiate texts, phone calls or video chats with one-click; send and receive recent and relevant patient information; and set up auto-routing rules to minimize delays.

Imprivata Cortext, the secure communications platform, facilitates care coordination and allows physicians, nurses, and patients to connect, communicate, and collaborate effectively and securely. With Imprivata Cortext healthcare organizations improve care coordination and secure patient health information.

OnCall People brings an integration to power up your Amion schedule with an open shift marketplace, an integrated telephone exchange, a real-time analytics dashboard and more.
Patient Safe Solutions PatientTouch® consolidates secure messaging, voice, alerts, and nurse calls with EMR data and clinical workflows in one mobile app on one device. PatientTouch enables safe, accurate communication by delivering real-time clinical data about the right patient to the right care team member in every secure message.

RapidConnect is a secure communication platform committed to helping providers connect and collaborate across the entire healthcare continuum. RapidConnect also integrates with a hospital's (or practice's) existing technologies, including leading EMR/EHR solutions and call schedule management solutions such as Amion. All of this leads to widespread user adoption, better resource utilization and ultimately better patient care.
TigerConnect Read about how to integrate TigerConnect into your Amion schedule.

HybridChart is a dynamic Hospital Rounding/Charge Capture solution, making rounding and billing at multiple hospitals effortless. Hybrid Chart allows physicians to maintain information about patient location, history and diagnoses, and both physicians and office staff can enter or edit information. Read more about our partnership and how to streamline rounding. Read Amion/Hybridchart news.
American Messaging AMSConnect is a HIPAA-compliant application for critical secure text messaging with two levels of service. Basic enhances your paging service adding redundancy, security and convenience to your critical messaging workflows. Prime brings a robust secure text messaging app which combines your critical and clinical messages in one manageable inbox. Their solution allows healthcare customers to maintain the reliability of the dedicated paging network while providing optionality for users that prefer the convenience of receiving pages on their smart phones when conditions allow.
Physician Scheduling
Kronos® provides advanced workforce solutions to more than 3,500 acute care hospitals and 18,000 post-acute care organizations. AMiON and Kronos have partnered to advance enterprise scheduling by providing a real-time dashboard for who is on call, while giving each department a choice in scheduling applications.
Residency Management
MyEvaluations provides medical education management solutions for academic hospitals, clinical programs, medical schools and governmental public health agencies of all sizes. Many of our residency customers use Amion schedules as the entry point for residency management in MyEvaluations.